Scroll down to discover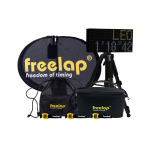 TEAM CONFIGURATION
Loop system only.
TEAM CONFIGURATION
Loop system only.
Freelap Team Pack is specially made for small teams who train with a coach.
✓ Only 1 transmitter needed to get LAP data.
✓ Up to 3 riders simultaneously.
✓ Instant feedback on coach's mobile device.
✓ Display times in LED screen (optional).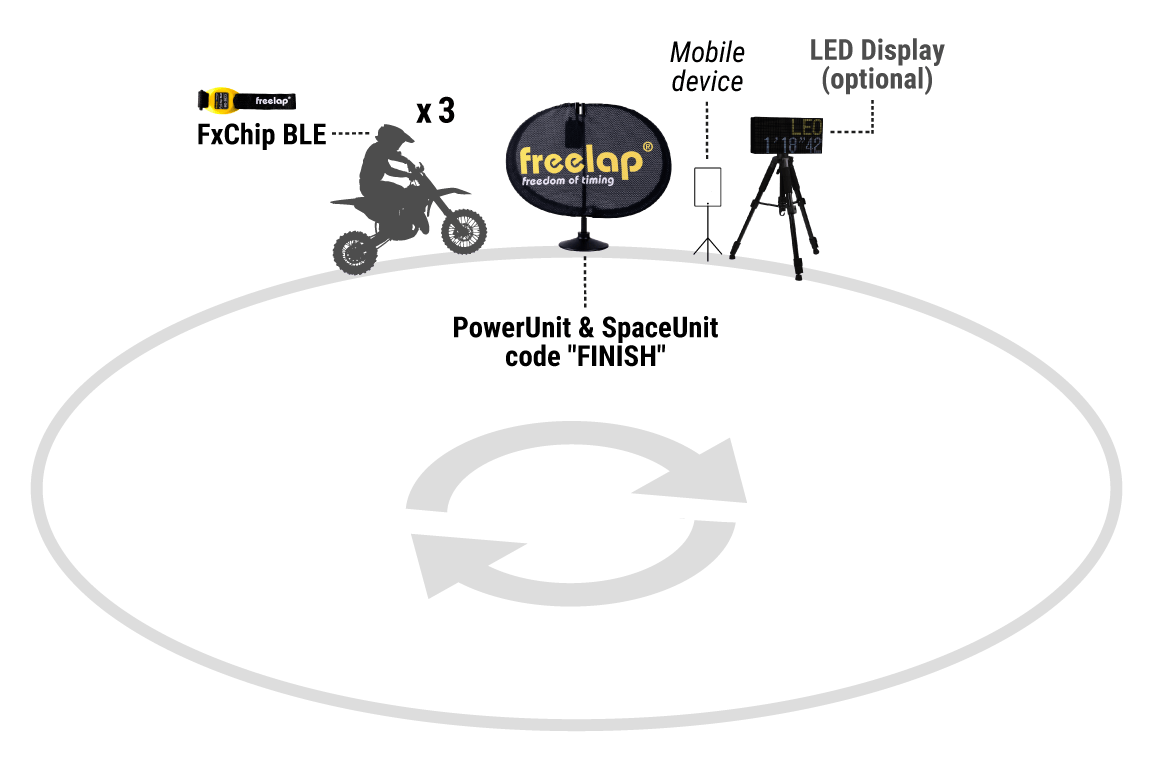 • To get intermediate times in a loop system: add at least 1 PowerUnit & SpaceUnit transmitter (code LAP)
• To time in a standard run (START to FINISH): add 1 PowerUnit & SpaceUnit transmitter (code START)
• To time more riders simultaneously: add more FxChip BLE + FxMX
• To display data on rider's handlebar: add 1 Handlebar Foam by rider

Individual Pack

Team Pack

Riding School Pack
Products
• 1 FxChip BLE + FxMX
• 1 PowerUnit & SpaceUnit
• 1 Drawstring bag
• 1 Handlebar Foam

• 3 FxChip BLE + FxMX – 3 or more
• 1 PowerUnit & SpaceUnit
• 1 Drawstring bag
• 1 LED Display – Optional
• 1 Satchel Bag – Optional

• 10 FxChip BLE + FxMX – 10 or more
• 2 PowerUnit & SpaceUnit
• 1 Drawstring bag
• 1 LED Display – Optional
• 1 Satchel Bag – Optional
• 1 Mx Start – Optional

Loop system

(Finish only)

✓

✓

✓

Standard run

(Start to Finish)

✗

✗

✓

Intermediate times

✗

✗

✓

Starting gate compatible

✗

✗

✓

N° of riders

(simultaneously)

1

3

10

Display on handlebar

✓

✗

✗

Display on LED screen

✗

Optional

Optional